LEATHER TRAVEL ACCESSORIES
Sena Cases offers leather accessories that protects your tech while you travel.
Travel in style and without worries.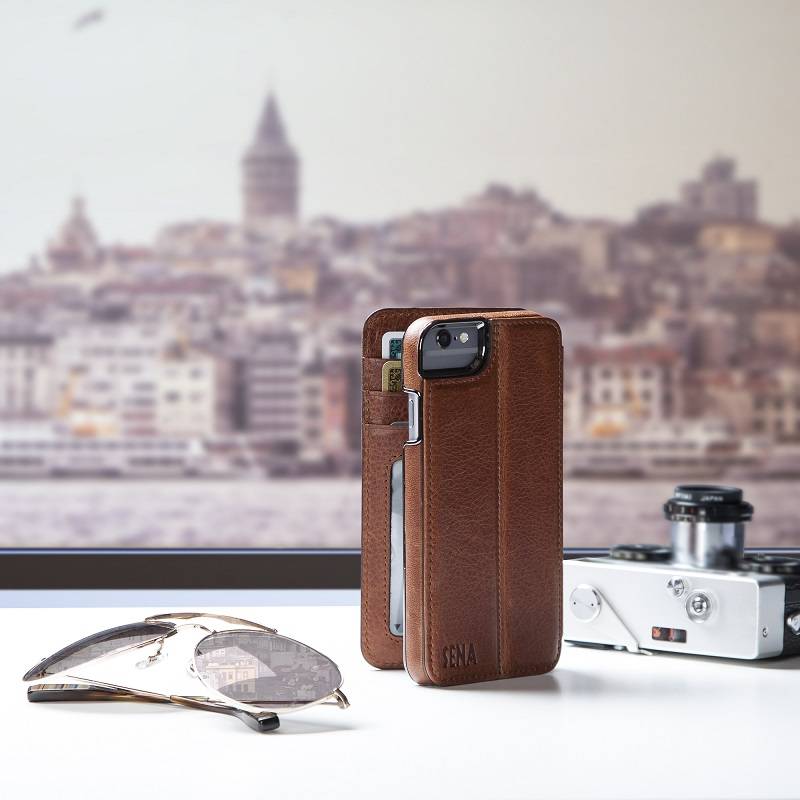 WALLET STYLE PHONE CASES

Browse our 2-in-1 phone cases that function as a wallet.
Eliminate the need for a wallet with a leather walletbook phone case.

SHOP NOW

TIME TRAVEL

Safeguard your Apple watch with our popular Apple Watch Travel Case.
Make it extra special by personalizing it with one of our icons or with your intials.

SHOP NOW

POPULAR COMMUTER PRODUCTS
We deeply understand the hassles of the daily grind. That is why we designed products that provides comfort and convenience when you are on the go.
Your electronics are valuable in so many ways - you may use this for work but also for managing your day-to-day.
We carry products designed to protect your devices while you brave the hustle and bustle of traveling especially in heavily populated areas.
Here are four product recommendations that are a must-have for the daily commuter.
---
TRAVEL PHONE CASES
FOR HER

Whether it's taking selfies or accessorizing her outfit with something functional, we have the phone case that suits her needs.
We made our leather cases femininely functional for women. We want our phone cases to complement her outfit which is why all our phone cases are also a fashion accessory.
A lot of our women's phone cases have extra storage so she longer has to worry about having to carry a purse. Feel special with these luxuriously chic leather phone cases for women.
Shop our top four travel cases for women.
---